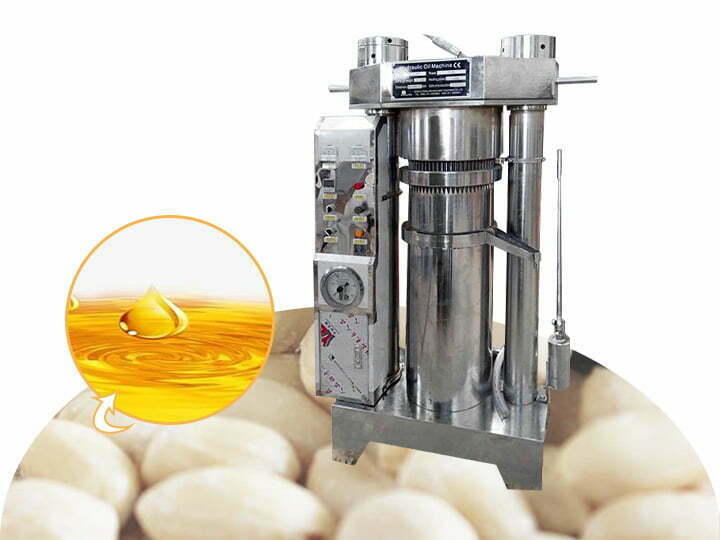 The hydraulic oil press is a kind of machine that presses the hot Fried material to extract oil. It has the advantages of high oil yield, no pollution to oil, and so on, and it is suitable for nut products, peanut sesame, and other production lines. In general, the oil press is used in conjunction with the baking machine.
Characteristics of hydraulic oil press
Wide range of applications
Firstly, hot pressing and cold pressing can be realized. The raw materials of hot-pressed oil include sesame, peanut, corn germ, etc., while the raw materials of cold-pressed health oil include cocoa beans, walnuts, almonds, macadamia nuts, olives, etc.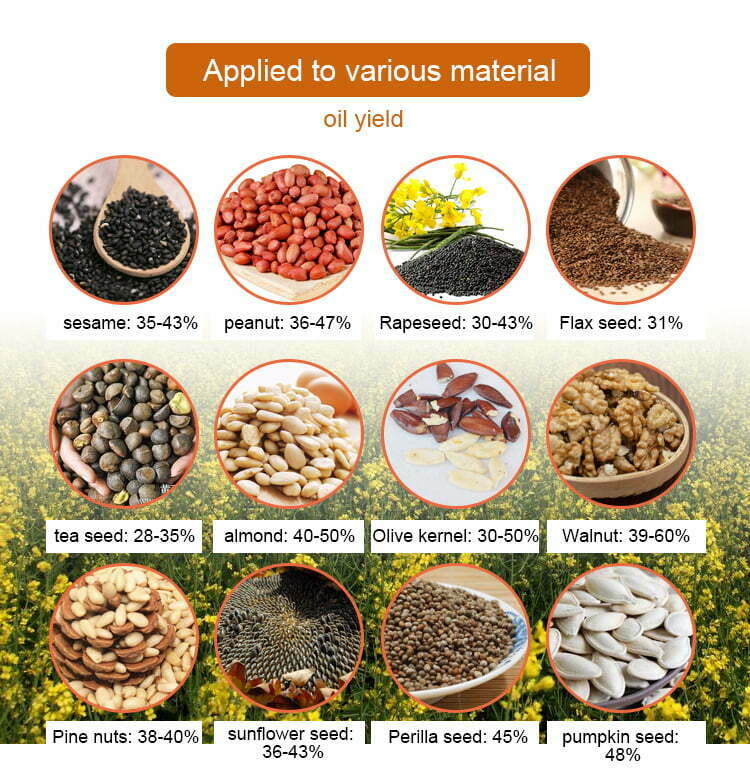 The quality of oil is good after being pressed
Hydraulic oil press adopts pure physical press, high oil yield, low hybrid quality, and in the cold pressing process will not produce temperature, so it will not destroy the organic components of the material itself.
The oil press adopts automatic pressing, so the operation steps are very simple, one operator can operate 3-4 sets, greatly saving workforce.
High press efficiency
From filling to cake basically can be completed within 8 minutes, the production efficiency is very high, to ensure the basic production and processing needs.
The structure of the hydraulic oil press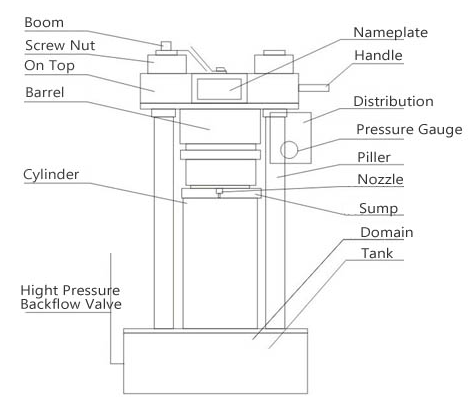 In fact, it is mainly composed of three parts: the main body, the hydraulic transmission system, and the electrical system.

In addition, the whole machine is made of high-quality steel to ensure the service life of the machine.
Machine maintenance and precautions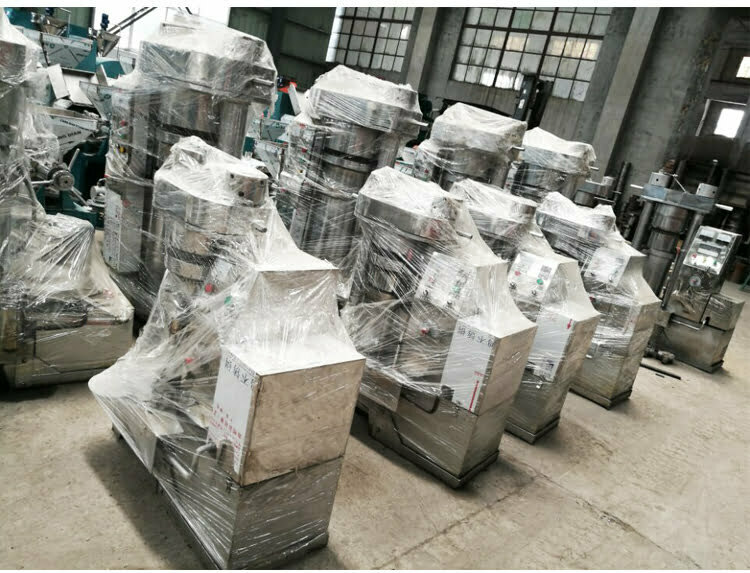 This hydraulic oil press is 220V voltage, including heating and control system using 220V power supply, of course, can also be changed to 380V according to customer demand.
The hydraulic system of the machine belongs to the high-pressure class, so, overpressure should be avoided to avoid damage to the machine.
During the operation of the oil press, the correct operation procedure must be followed strictly.
After the oil is squeezed dry, should be immediately out of the cake, otherwise too long a time will appear gas explosion phenomenon.
But if a clog is found after use, a thin blade or needle can be used to clean up the tank.
Parameters of hydraulic oil press
| | | | | |
| --- | --- | --- | --- | --- |
| Model | TZ-180 | TZ-230 | TZ-260 | TZ-320 |
| Size(mm) | 920*480*1190 | 1065*540*1550 | 900*1000*1560 | 980*1050*1680 |
| Weight(kg) | 450 | 880 | 1250 | 1680 |
| Pressure(kn) | 1600 | 2200 | 2600 | 3000 |
| Maximum use of working pressure | 55Mpa | 55Mpa | 55Mpa | 55Mpa |
| Electric heating power(KW) | 1 | 1 | 1.2 | 2 |
| Control the temperature of the heating ring(℃) | 70-100 | 70-100 | 70-100 | 70-100 |
| Motor type power(KW) | 3 (220v) | 1.5 | 1.5 | 2.2 |
Parameters of the oil press