Peanut and Almond Butter Grinder is a machine that can directly grind peanuts into butter. The machine is a combined grinding machine, which has an advantage in the fineness of the grinding sauce. It can grind almond butter, peanut butter, sesame butter, and chili sauce. The peanut butter grinder is the most important part of the peanut butter processing process. An excellent grinder can grind better peanut butter. This machine can be used in the entire production line to form a high-yield production, and it can also be used in peanut butter shops, supermarkets, etc.
What products can be processed by Peanut Butter Grinder?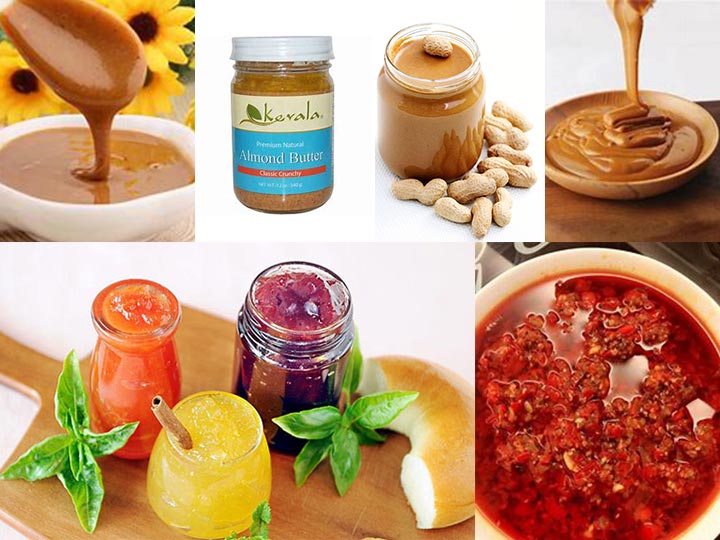 The combination mill can grind products such as peanut butter, sesame paste, chili sauce, jam, etc. This machine is more powerful and can be used to produce a variety of products. In the process of producing peanut butter, whole peanuts can be put into the machine for grinding. Of course, we should pay attention to the pre-processing of peanuts, that is, the red skin of peanuts will have a bitter taste, which will affect it if it is not removed. The taste of peanut butter. In the process of commercial peanut butter production, most of the peanut peeling machines are used. After removing the peanut skins, they are directly placed in the grinder for grinding
How can we produce high-quality peanut butter?
When making peanut butter, one of the most important requirements is that the peanut butter is sufficiently delicate. The peanut butter particles must be within the micron range to ensure the quality of the peanut butter so that it is not easy to "seize", so the peanuts can only be achieved after they are fully ground. Enough quality peanut butter.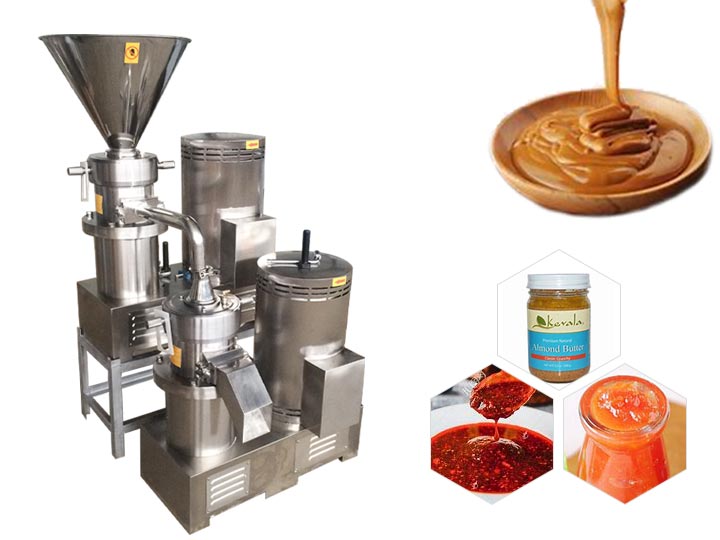 Process of commercial production of peanut butter

The peanut butter production line includes several important steps from peanut shelling, roasting, cooling, peeling, grinding, vacuuming, and packaging. But if the raw material purchased is peanut kernels, then there is no need to dehull the peanuts. Just roast the peanut kernels directly.
Advantages of Peanut Butter Grinder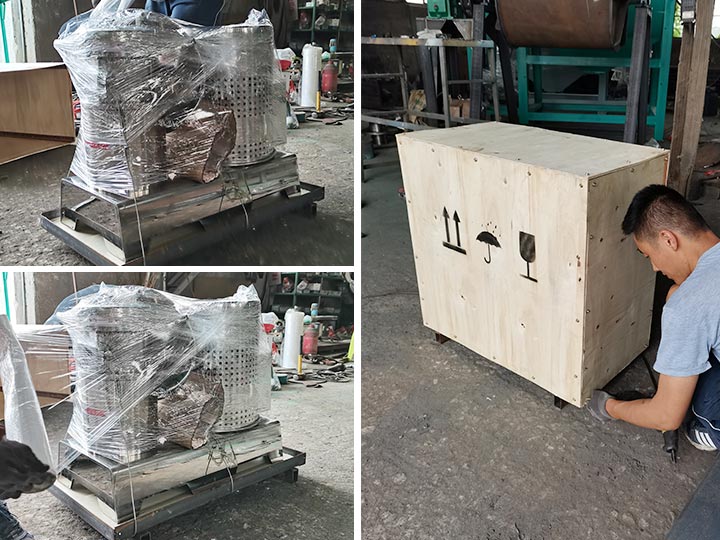 Since the quality of peanut butter is directly related to the thickness of peanut butter, the grinder is only a good grinder when it can grind the peanut butter to the required fineness. Since the combined mill is actually carried out two times of grinding, the degree of refinement is high. The ground peanut butter can achieve a delicate taste.
Video of peanut and almond butter grinder