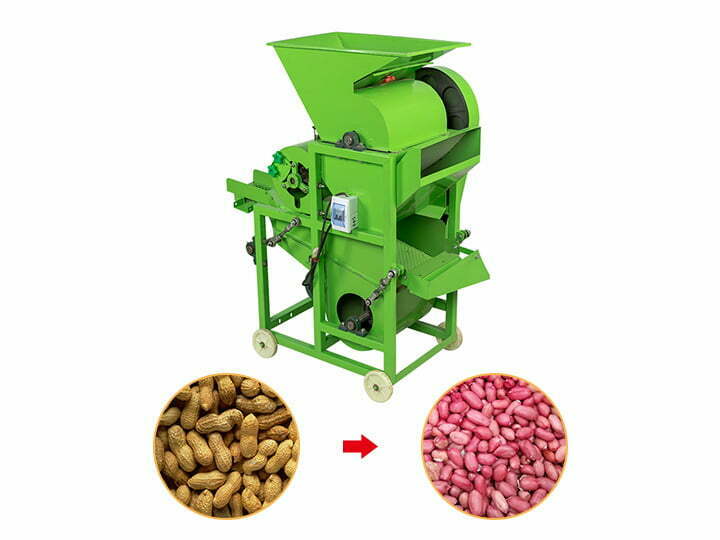 Peanut shelling machine is a equipment which is mainly used to remove peanut shell and get red peanut kernel. In addition, this machine can also remove the shell of sunflower seeds and other similar seeds, which can effectively separate the shell and seeds. And is widely used in the peanut processing industry.
The characteristics of peanut sheller
Automatic machine, high efficiency of shelling
The seed can be separated from the shell effectively and the damage rate is very low
The peanut shelling machine has simple structure, easy to maintain and easy to operate
There are different specifications and models, to meet the different scale of production needs
Can be customized according to customer needs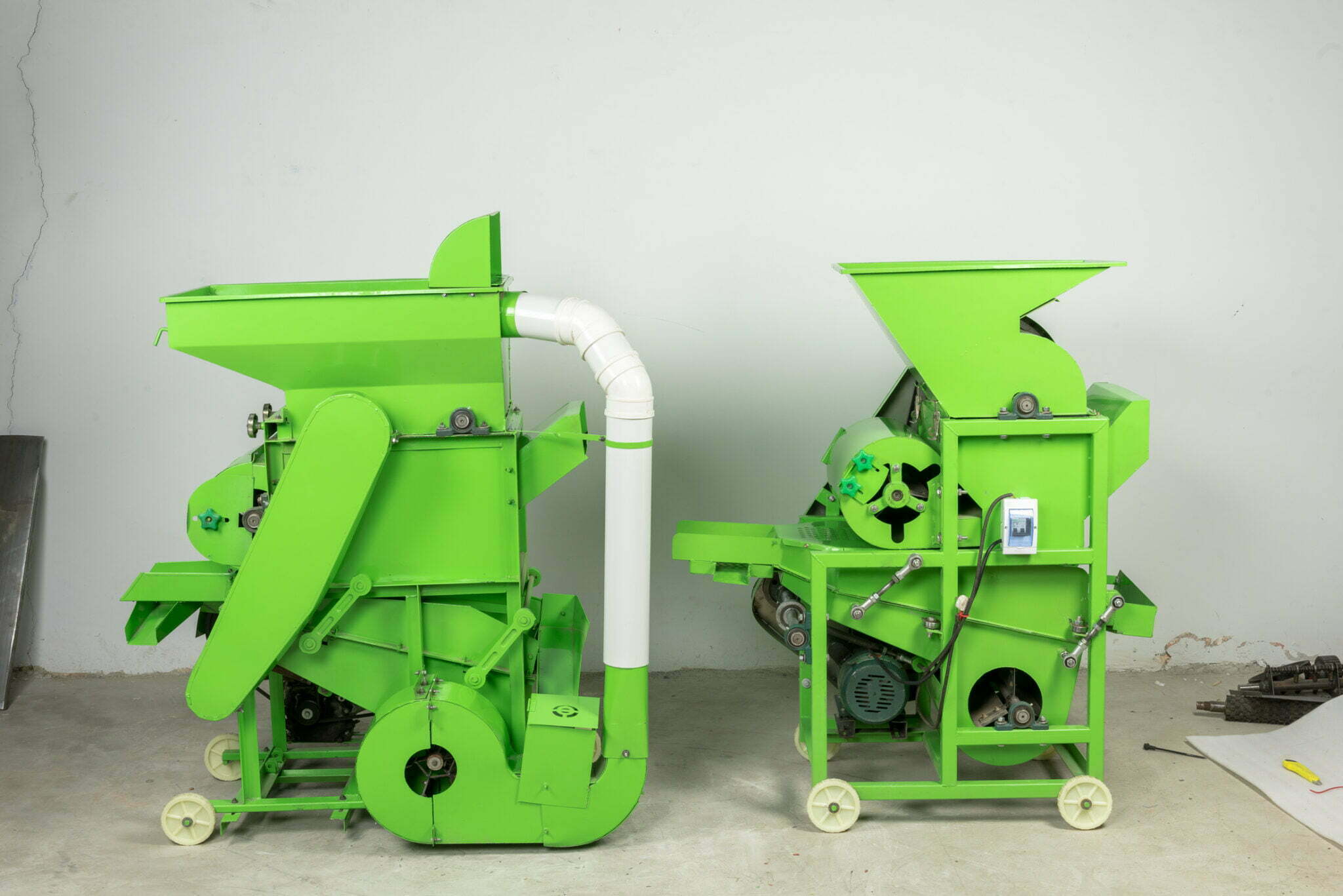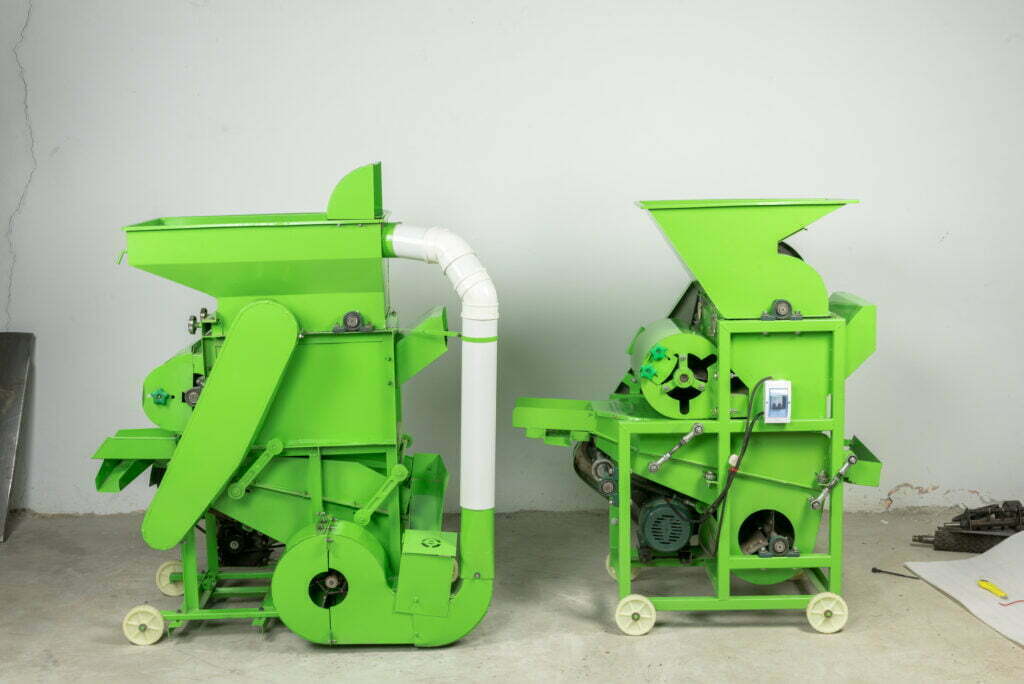 The composition of the peanut sheller
Peanut sheller mainly compose of peanut inlet, peanut shells outlet, complete peanut kernels outlet, bad or broken kernels oulet, small penut outlet, etc.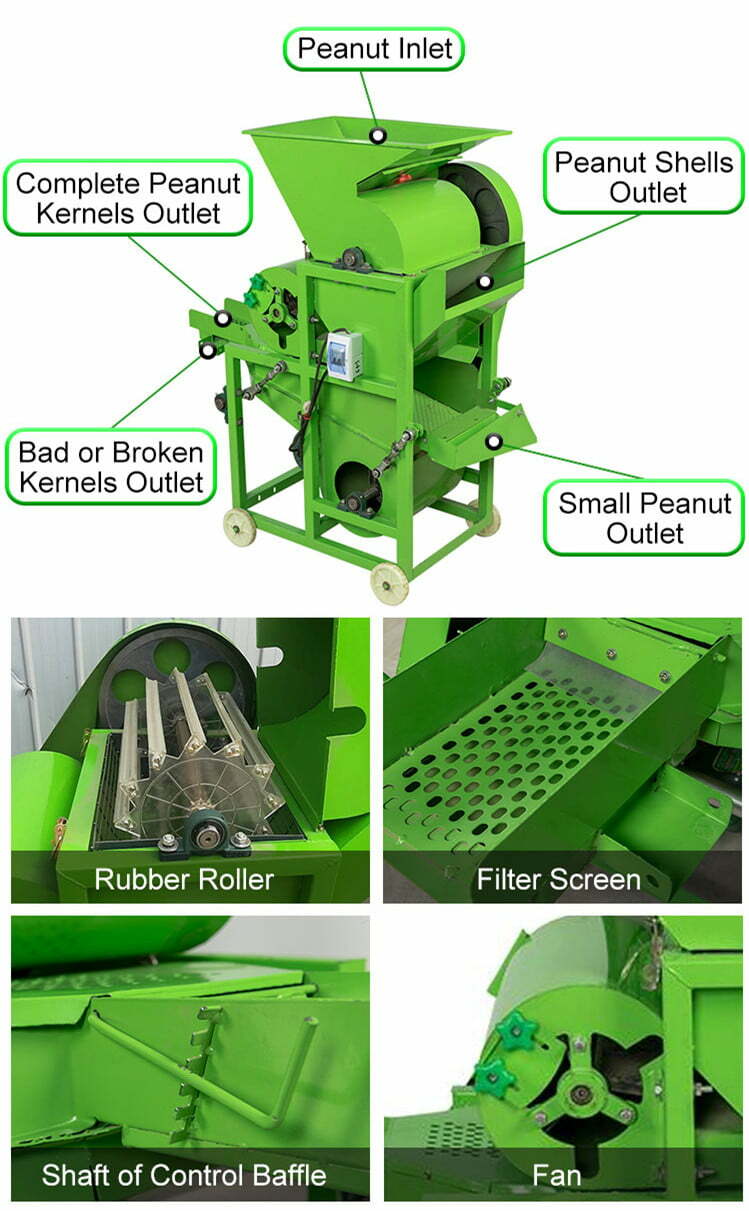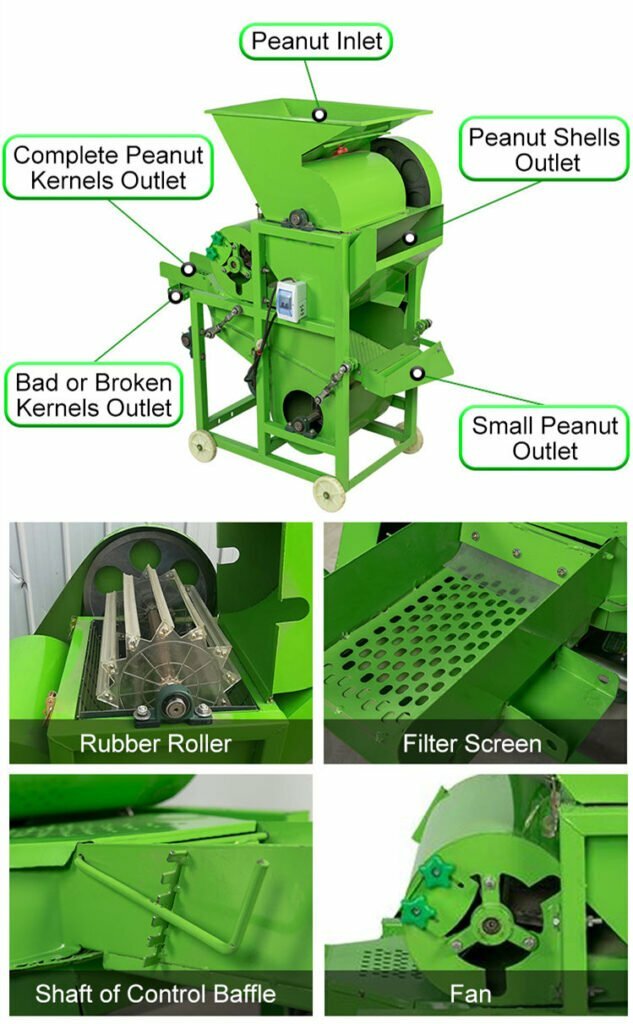 First, pour the peanuts that need to be shelled into the hopper manually.
Due to the force between the rotating file and the fixed grille gravure, the nut and the shell are removed. And at the same time the nut falls through a sieve into the air duct.
The wind will blow out most of the peanut shell. Leaving some peanuts and peanut kernels that have not been completely peeled off to fall into the gravity separator.
After screening, transport peanut kernels to the outlet through a separate sieve facing upward.
Peanuts, which are still not peeled, transported down through the screen to the hoist, where they are transported to the first step of the peeling process.
And so on until all the peanuts have been shelled.
The applicable scope of peanut sheller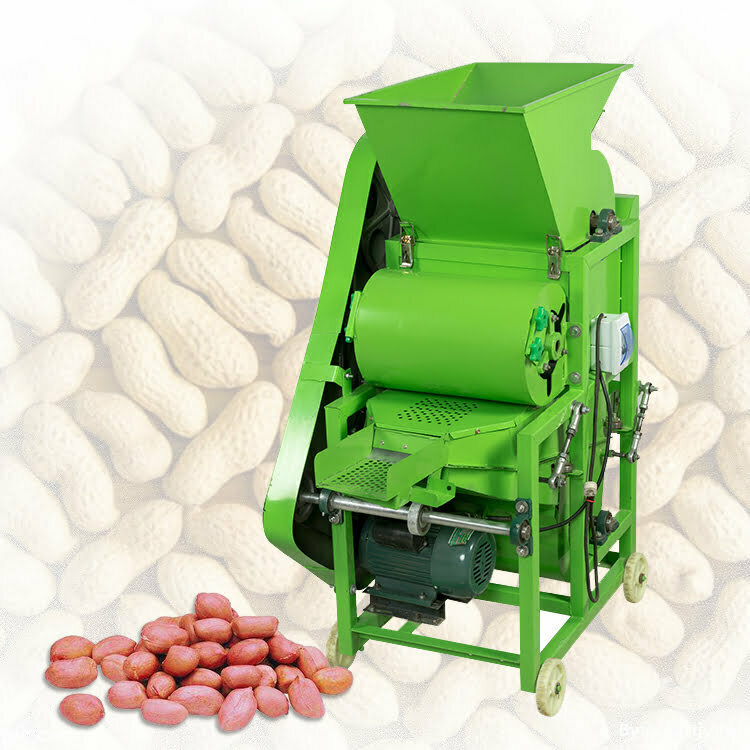 Peanut sheller is applicable to a wide range of small and medium-sized machines, suitable for processing manufacturers of different sizes.

At the same time, this machine can be a stand-alone operation. But also can use in the peanut processing line, such as peanut butter production line.
Introduction of the model parameters of peanut sheller
| | | | | | |
| --- | --- | --- | --- | --- | --- |
| Model | Production | Power | Size | Weight | Peeling rate |
| TZ-200 | 200kg/h | gasoline engine 170, motor/diesel engine 6 horsepower | 650*560*1000mm | 65KG | ≥98% |
| TZ-400 | 300-400kg/h | gasoline engine 170F, diesel engine 6-8 horsepower | 1200*700*1400mm | 130kg | ≥98% |
| TZ-800 | 600-800kg/h | gasoline engine 170F, diesel engine 8-10 horsepower | 1400*900*1600mm | 160KG | ≥98% |
Parameter